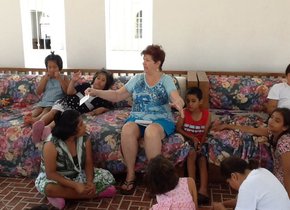 Copyright 2016. Website Designer "Shawn Fields". All Rights Reserved.
CONNECT WITH US TO MAKE A DIFFERENCE
This whole new website is for and all about the children we serve. And it is also about you. Without you we could not bless the children and facilities we serve. We have been volunteer missionaries in Puerto Vallarta and the surrounding towns since 2003.
With your support we are able to serve the following facilities:
The poor in the garbage dump area

The School of Champion in the Puerto Vallarta Dump

Calvary Chapel School in Laguna de Valle
The Pan de Vida Baptist School
The AGAPE Home for Abused Girls
The Paradise Community Church
The Boca de Tomatlin HIgh School
The Casa Hogar Maximo Cornejo Quiroz Orphanage
The DIF Boys Home (Social Services)
Many Other Temporary Outreaches
Casa Hogar Compasion
The scope of the Lords ministry is simple. It is to bring the knowledge of Jesus to the disadvantaged children of Mexico through teaching them English and giving them the love of Jesus through our outpouring of what Jesus has given us.
Be someone's Hero by Giving!
Love is demonstrated by Action and only you can make a difference and give hope where there was no hope and empower a child's life and create the transformation that they will never be the same again.